By Staff Report.
Clemson University police released video and still images of a pickup truck suspected to be connected to the  vandalism to Howard's Rock, the iconic fixture Clemson players rub prior to running down the hill during the football team's entrance into Memorial Stadium.
Videos show the truck arriving and leaving the east side of Clemson Memorial Stadium Sunday, June 2, the period during which the rock was damaged. There also are photographs of the truck that were captured by city of Clemson cameras.
Police announced there is a $5,000 reward for information leading to an arrest and conviction in the case. The Clemson University Athletic Department raised the reward money from private funds.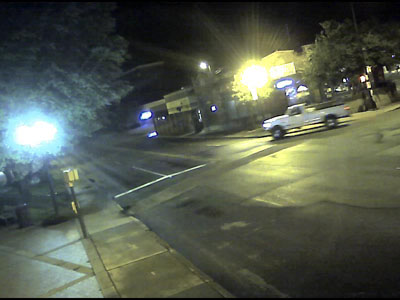 If you have information regarding the case, call CrimeStoppers at 1-888-CRIME-SC.
Videos show the truck arriving
and leaving
the stadium.
Issued by Clemson University Media Relations
in cooperation with the Clemson University Police Department

For additional information, contact CUPD:
VOICE: 864-656-2222   TTY: 864-656-2222   FAX: 864-656-0714