Clemson Police Chief Jimmy Dixon told to The Clemson Insider Thursday morning there is nothing new to update in the case of two former Clemson football players who were arrested Wednesday and charged with Armed Robbery and Possession of a Weapon during the Commission of a Crime.
Dixon did say Jadar Johnson and C.J. Fuller had their bond hearing Thursday morning, along with former Duke defensive tackle, Quaven Maurice Ferguson, who was also charged in the alleged incident.
The three were released on bail with a 25,000 bond.
Dixon said he cannot comment on their case because it is still an active investigation.
Johnson, Fuller and Ferguson are accused of knocking on the door of the victim's apartment in downtown Clemson and forcing their way into the victim's apartment at gun point, according to a release the police department sent to TCI.
The three men allegedly took an undisclosed amount of cash and the victim's cell phone before leaving and walking to a nearby parking garage. Investigators were able to identify what kind of vehicle the suspects used and they were later identified and arrested without incident.
Through Clemson Athletic Department spokesman Tim Bourret, Clemson head coach Dabo Swinney will not comment on the case until he has more information.
Johnson and Fuller were apart of Clemson's 2016 National Championship Football team.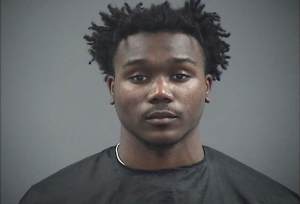 Johnson, who is from Orangeburg, S.C., was a first-team All-ACC selection in 2016 after leading the national champions with five interceptions. He also had 65 tackles, 6 tackles for loss and broke up a team-high 11 passes. He lettered at Clemson from 2013-'16.
Fuller, who decided to transfer out of Clemson at the end of the spring, played in 43 games in his Clemson career and started three of them. The Easley, S.C., native had 599 career rushing yards and scored four touchdowns while lettering from 2015-'17.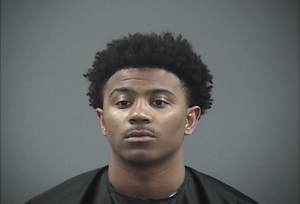 He also caught 18 passes for 155 yards and two more touchdowns. One touchdown was an over-the-shoulder-diving catch against South Carolina in 2016 and the other was nearly the same against Ohio State in the 2017 Fiesta Bowl.
This past fall, Fuller rushed for 237 yards and scored three touchdowns for the three-time defending ACC Champions, while catching seven passes for 49 yards.