New LB commit breaks down his decision
Birmingham (Ala.) Jackson-Olin four-star linebacker LaVonta Bentley has known for a while that he wanted to be a Clemson Tiger.
"Since the end of June," Bentley told TCI.
On Friday, Bentley (6-1, 220) made it official when he announced his verbal commitment to the Tigers while on campus for the All In Cookout.
"They showed major love," he said of his decision to commit. "Everyone is All In, and the family feel of Clemson… And also they need linebackers."
Late last month, Bentley told head coach Dabo Swinney, defensive coordinator Brent Venables and area recruiter Todd Bates that he was going to be a Tiger.
Bentley and a large visiting party of 13 family members were in Swinney's office Friday when Bentley affirmed his pledge to Swinney.
"He is really excited to have me and knows how hard-working I am," Bentley said. "Me and Coach Swinney and my family all sat in his office, even with Coach Bates and Venables. And I said 'I told you I will be committing,' and I told him. He was just mind blown. We were all hyped up and excited."
Clemson's staff made Bentley a priority after extending an offer to him in January. Along with Swinney, Bentley said Venables and Bates played a critical role in helping the Tigers get his commitment.
"They stress that I'm Ray Lewis of their defense and they need and want me," Bentley said. "They even showed me where I'm at on their leaders (recruiting) board they have. They have just been real with me."
Bentley explained what else separated Clemson from Alabama, Auburn, LSU, Florida and the number of other schools on his offer list.
"They give everyone a chance to step in and play," Bentley said. "When I visited one time, I met the president of the school, and all the other schools I didn't get a chance to even do that. They are All In and driven."
Friday's visit marked Bentley's fourth to Clemson this year.
"I really enjoyed it," he said. "I spent time with everyone and their family."
Bentley is ranked as high as the No. 7 inside linebacker and No. 163 overall prospect in the country per Rivals.
He becomes the 19th commitment in Clemson's 2019 recruiting class and fourth linebacker commitment, joining Baton Rouge (La.) University Lab's Bryton Constantin, Malvern (Pa.) Prep's Keith Maguire and Swansea (S.C.)'s Greg Williams.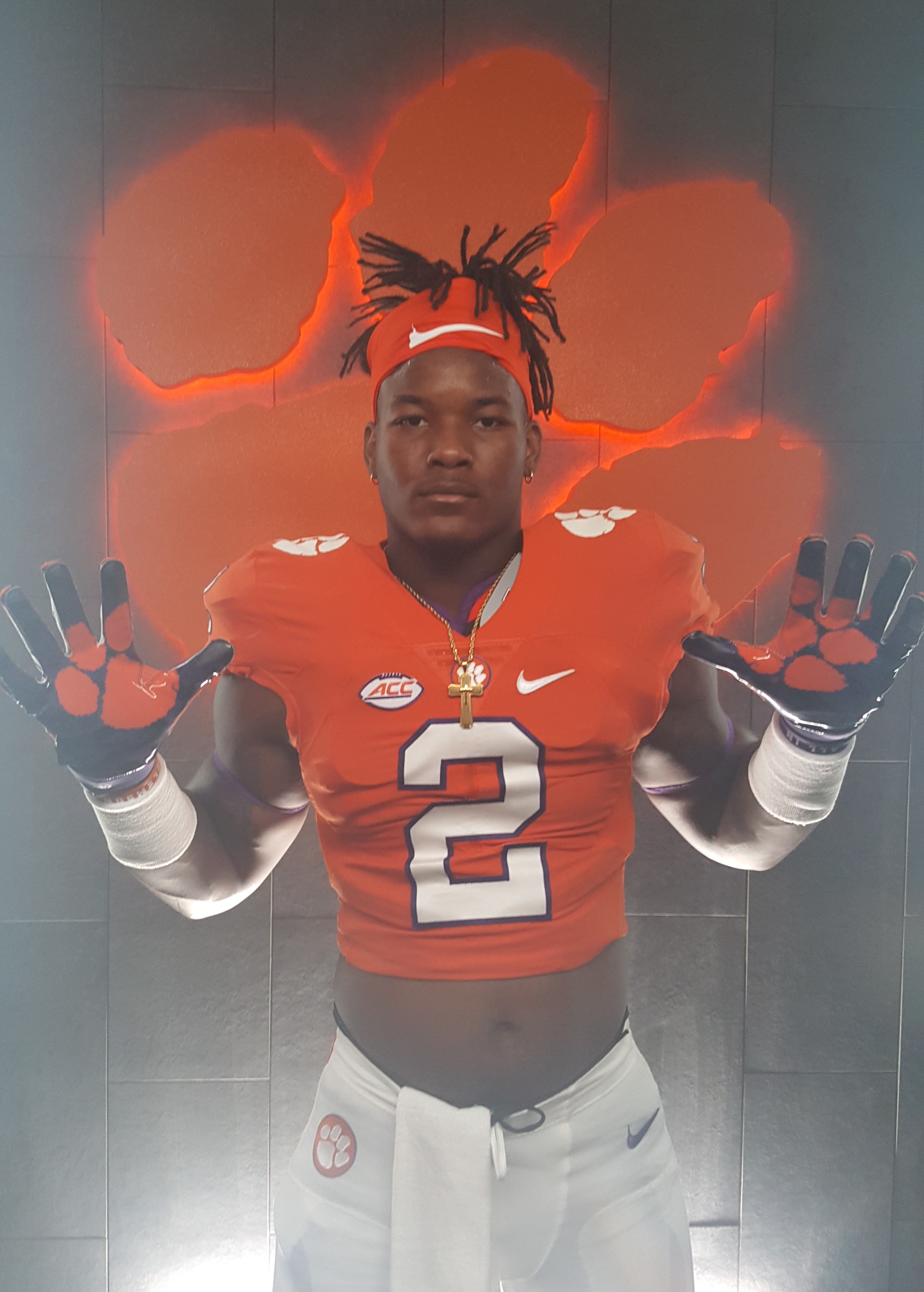 Hot off the press. 'Back with a Vengeance' is now available for online orders.  TCI takes an in-depth look at the upcoming season as the Tigers march towards another national championship.  Order your copy today!